$3000 Orientation Bonus! CDL Class A Drivers for Dedicated Division hauling boats.
Call Today!
800-625-5292
LOCATIONS: Minneapolis, MN, Menomonee Falls, WI, Sheboygan, WI, Kenosha, WI, New Berlin, WI, Waukesha, WI, Milwaukee, WI, Racine, WI, Beloit, WI, Janesville, WI, Monroe, WI, Madison, WI, Platteville, WI, Portage, WI, Beaver Dam, WI, Reedsburg, WI, Waupun, WI, Manitowoc, WI, La Crosse, WI, Oshkosh, WI, Appleton, WI, Fond du Lac, WI, Ann Arbor, MI, Dearborn, MI, Monroe, MI, Ypsilanti, MI, Detroit, MI, Mount Pleasant, MI, Kalamazoo, MI, Portage, MI, Battle Creek, MI, Benton Harbor, MI, Coldwater, MI, Saint Joseph, MI, Sturgis, MI, Three Rivers, MI, Jackson, MI, Adrian, MI, Hillsdale, MI, Grand Haven, MI, Holland, MI, Muskegon, MI, Grand Rapids, MI, Cadillac, MI, Jackson, OH, Monroe, GA, Jackson, TN, Charleston, WV, Huntington, WV, Parkersburg, WV, Indiana, Illinois, New York, Kentucky, Missouri, Arkansas, North Carolina, South Carolina, New Jersey, Pennsylvania, Connecticut, Massachusetts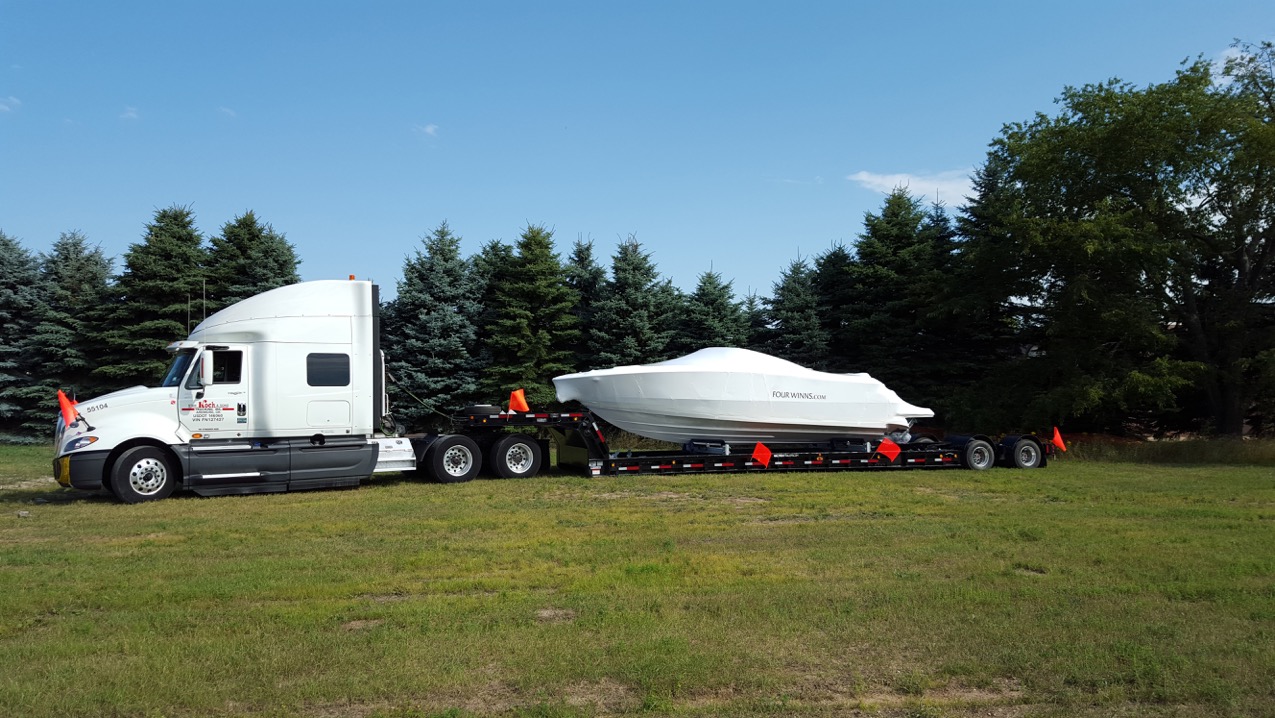 KOCH MARINE DIVISION 
Class A Drivers Needed Immediately
This is an elite driver position hauling pleasure-craft boats to unique locations in the US and Canada. Enjoy a dedicated account and deliver boats from the manufacturer to dealers, and straight to the water! NO Flatbed or Marine experience required!
NEW! $3000 Orientation Completion Bonus
• NEW SIGNIFICANT INCREASE IN PAY! CALL TO CHECK!
• Late Model Equipment
• Great benefits
• Elite  Division
• VIP Platinum orientation (Flight to Orientation, upscale lodging, all meals provided)  
• Paid Training 
Requirements: 1 year Class A  experience required, NO Flatbed or Marine experience required! Passport or Enhanced License will be needed.
www.KochTrucking.jobs
Koch Trucking is a place to call home.  
Family Owned, Driver Focused.
Call Today!
800-625-5292
Full Time
Experience: 12 Months